URGENT & CONFIDENTIAL
Hi Jim Rickards here.
And what I'm holding in my hand is something called a Goldback.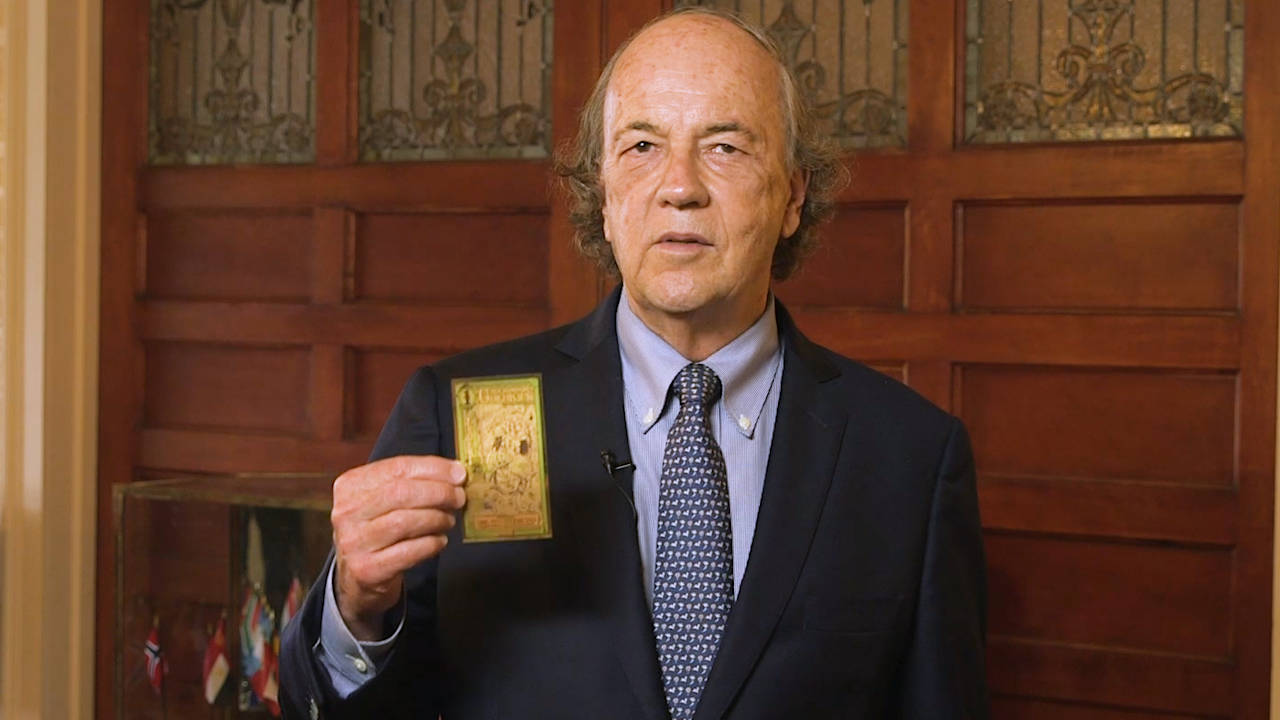 It's a thinly printed sheet of REAL gold, wrapped in a nearly indestructible polymer.
As we speak, it's being used as an alternative currency across the U.S., minting in places like Utah, New Hampshire and Nevada…
And since they first started being made in 2019, they've increased in value at TWICE the rate of the spot price of gold.
Making them one of the most valuable ways – gram for gram – to hold this precious metal.
And today I want to offer to send one to you.
Why?
Because over the last few years…
We've been forced to watch as the policies of the reckless Biden administration have ended in disaster after disaster.
We have the highest inflation in over 40 years…
Our supply chains have completely broken down…
We've seen energy prices skyrocket…a failed pull-out in Afghanistan…rising tensions with Russia and China…
And only once in our country's history have we ever been closer to Nuclear war.
UN chief warns world is one step from 'nuclear annihilation'
Economic Times
Now with 2 years left in the office…
And proposed solutions ranging from the idiotic…
Like handing out free gas cards in California to "help" with inflation…
Newsom's plan for handing out free gas cards…will end badly
Fox Business News
To the more dangerous…like Biden's plan for a government controlled Digital Dollar…
Biden's Plan for a Digital Dollar is a Massive Threat to Freedom
Newsweek
Things in America are about to get a whole lot worse.
And you need to be prepared.
That's why I've decided to take an unprecedented step and make a major change to my newsletter.
As far as I know, it's one of the biggest changes to a newsletter in the history of our business.
And for the people I plan to bring along with me (that includes you)…
It's going to change everything you think you know about making money and keeping your family safe during a crisis.
You see, I've launched an entirely upgraded level of Strategic Intelligence…
Including several highly exclusive benefits that you've never seen before.
So what I'm about to show you is critical and urgent. And it needs your attention right away.
You see, if future subscribers want access, they will likely have to pay $495 for this "insider" level of service…
But as a current reader of Strategic Intelligence, I've arranged an upgrade that you can claim in just a moment.
And when you do I'll send you one of these Goldbacks completely free of charge.
Along with a complete write up of where you can get them in unlimited amount, and exactly how much to pay.
Plus, I'll send you a couple other important things I think you should have in the coming months.
What's the catch?
You must reply by Wednesday, June 7.
If I don't hear from you by then, you'll forfeit this special offer…
And have to pay as much as $495 in the future like everyone else who wants in.
It doesn't matter if you've been reading since the very beginning…
Or if you've only subscribed in the past few months…
As a current reader of Strategic Intelligence, this upgrade and goldback are yours to claim as long as you respond in time.
Don't worry, I'll walk you through how it works in just a moment…
First, let me quickly explain why I'm making this upgrade available…
The Next Few Years Could Be The Most Turbulent In A Long Time
As you know, I believe we're entering a New Great Depression… one that will last for years.
And with the Nasdaq down almost 20% for the year already.
And the Biden administration seemingly destroying wealth left and right.
What you have to realize is this…
Wealth is never truly destroyed in times of crisis…
It's almost always transferred from one person to another.
When a stock crashes, there's typically someone on the opposite side of that trade who made a fortune.
And in the coming years, I predict trillions of dollars will be transferred from those who aren't prepared…
… to those who are.
There's no reason you can't be one of those folks.
You just need to know the right strategies…
The same little-known strategies Wall Street uses to make billions whenever crisis happens.
Bill Ackman, for example, famously used what I'll show you in March 2020, right as the market crashed…
He turned a $27 million investment into over $2.6 billion in a matter of weeks…
That's a gain of nearly 10,000%!
But as it is currently, my newsletter isn't properly equipped to share those strategies with you.
As you'll see, most of them involve taking advantage of short-term price swings…
It's possible to enter some of these trades and exit just two weeks later up big.
To show you how to take advantage of these strategies, I need to be able to alert you more frequently than just once a month.
That's where this "insider" level comes in…
It takes Strategic Intelligence far beyond your monthly issues…
And includes several exclusive new benefits designed to help you make a fortune in the coming months and years.
For example…
Critical Warning #1:
A Massive Disruption Is Coming To The Global Currency Market
For years now, I've warned that global conflicts of the future won't be fought with fighter planes or tanks… but with money.
And my prediction has come true exactly as I said it would…
That's what's happening right now with the war in Ukraine.
After the war broke out, virtually all Western nations responded by issuing sanctions against Russia…
As a result, the Russian Ruble reacted at first by crashing more than 33% in a matter of weeks…
But ever since, these sanctions have proven to be completely ineffective… and the Ruble has soared as high as 164% from its low, making it the strongest performing currency of the year.
In other words…
Ever since the start of the conflict, the currency market has seen larger fluctuations than it's seen in years.
Here's why this is important for you right now…
It's not a stretch to say that the next decade is shaping up to be much more turbulent than any other decade in recent history.
Many countries which are hostile to us (like Russia, China and Iran) are all partnering together…
Even the Saudis are turning their back on Biden and joining their side.
At the same time, Nancy Pelosi and others are attempting to provoke China into conflict over Taiwan…
And many of our allies are calling for us to attack Russia… such as the new Prime Minister in the UK, who says she's ready and willing to start a nuclear war with Russia.
It's clear that more geopolitical uncertainty is ahead for America than we've faced in a long time.
And a large portion of the coming conflict will take place within the currency market… as major countries wage currency wars against each other… exactly like we've seen with the Ruble.
Needless to say, as all of this unfolds, I expect to see a number of extreme fluctuations in the currency market…
And if you can time these massive currency moves correctly, you could have the chance to score a fortune… potentially very quickly.
How do I know that?
Because I'm one of the top experts on currency wars in the world…
In fact, I even wrote the definitive book on the topic, which you can see pictured here…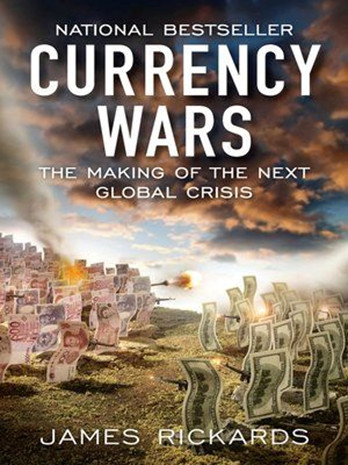 My Point Is, Almost Nobody In The World Is Better Qualified Than I Am To Find These Big Currency Moves
That's why, starting today, I'm unveiling a new strategy to help Strategic Intelligence readers (including you) capture these explosive moves in currencies.
It's all part of my first new benefit that I'm introducing to you today through this upgrade, called Real Money Alert.
In short, I want to start sending you my best currency trade ideas once every month…
It could be in Britain with the Pound…
It could be in China with the Yuan…
Or it could be right here in America with the Dollar.
Whatever the case, once per month, whenever I identify a new conflict that could trigger a spike (or a crash) in a currency…
I'll send you an email with the exact details on how to play the situation.
All you have to do is read my email…
Place the trade inside your account (I'll provide you exact, step-by-step instructions)…
And you could have the chance to make huge gains practically overnight, in some cases.
Just imagine how much money you could have made if you timed the dramatic moves in the Ruble correctly, for example.
And here's the best part…
You do NOT need to be an expert to take advantage of Real Money Alert.
Because I've found a simple trade you can execute right in your brokerage account, with just a small amount of money…
One which enables you to bet on (or against) a currency… WITHOUT doing anything complicated or risky like touching the Forex market or anything else.
I'll show you exactly how it works in Real Money Alert.
And because I consider gold to be the ultimate money, I'll even be covering moves in the gold market and showing you how you can take advantage of them.
Best of all, you can get started with your first Real Money Alert trade right away…
As soon as you claim this upgrade to your Strategic Intelligence subscription today, I'll send you your first trade alert within minutes.
From there, you'll get urgent new trades delivered to your email inbox every month.
And of course, Real Money Alert is just the beginning.
There's so much more in the way of new benefits you'll get with this new level of service.
For example…
Critical Warning #2:
The One Action You Must Take Right Away
In the last couple of years, a wave of big companies have gone bankrupt.
JCPenney…
Hertz…
Gold's Gym…
Virgin Atlantic…
The list goes on and on.
And as the New Great Depression continues to unfold, I expect many more companies to go under.
And I'm not the only one who thinks so…
Fortune says:

CNBC writes:

And Forbes reports:
Another record-breaking year indeed…
In fact, up to 1 in every 5 companies in the S&P 500 are at risk of bankruptcy…
That's the number of "zombie" companies, or companies who spend more money servicing their debt alone than they actually make.
These companies are kept alive by the credit bubble and constant borrowing…
As soon as it pops, they'll be the first to go bankrupt.
Among this list are names you know… like Delta Airlines, Exxon Mobil, Boeing… and many more.
All could be bankrupt as soon as the bubble bursts.
Starting today, I want to show you how to trade these distressed companies for huge gain potential…
How To Protect (And Even Grow) Your Money in The Coming Market Crash
Back in June of 2021, the Delta variant was just beginning to spread around the United States…
The media began ramping up coverage and flight bookings fell.
That's when American Airlines stock crashed almost 30% in under two months.
Most investors lost a fortune.
But had you placed one trade beforehand…
A trade I'll show you that allows you to bet against a stock — without shorting it or doing anything difficult like that…
You could have pocketed gains of 58% in about three weeks as the company plummeted.
Isn't that incredible?
While almost everyone was losing their shirt, you could have not only avoided the crash… but even come out ahead from it.
And there could be hundreds of opportunities just like this for you to take advantage of as the New Great Depression unfolds.
That's why my team and I created a proprietary system that tells us what stocks are at risk of crashing next.
All you have to do is place one trade before the crash, betting against that stock…
And you could walk away with a big payday.
That's what I'll hand you with this next benefit called Crash Alert Monthly.
Here's how it works…
Every month, my team and I will run dozens of companies through our proprietary system…
Once we find a distressed stock that's about to crash, we'll do a deep dive into the opportunity…
Finally, we'll send you an urgent trade alert to your email with exact instructions on how to profit. You'll find the exact setup, what trade to make, when to make it, and when to take profits.
Simply put, all of the heavy lifting is done for you.
As stocks fall, every investor needs a way to protect themselves – and even profit.
This is how some of the biggest fortunes in history have been created…
And today I want to show you the EXACT strategy so you can do the same.
Now, these trades don't involve the "buy and hold" strategy you're used to with Strategic Intelligence…
This strategy includes speculating with asymmetric option bets.
Keep in mind these are NOT regular option bets.
Regular option bets aren't worth the risk… and they likely won't make you much money either.
So if you've traded options before and haven't seen a big payoff opportunity, chances are it's because you're not making the right kind of option bets.
For instance, if you're risking 100% of your bet to make a 100% return… you're doing it wrong.
Now, let's be clear…
Options are best suited for investors shooting for riskier, faster-paced big bets. The goal? A few moonshot winners counteracting the more frequent losers to ultimately come out ahead.
Only you can decide if that's right for you…
But history shows this is the best way to shield yourself (and even make a fortune) from the coming market crash.
Now, this new benefit won't be given to regular Strategic Intelligencereaders…
Instead, it's only available through this new "insider" level…
Which you'll get full access to as soon as you claim this upgrade to your subscription today.
You just need to let me know by this Wednesday at the latest.
And that's still not all…
There are even more benefits you'll get when you claim this upgrade today…
For example, as more and more Americans are starting to learn, your self-reliance is key.
As the New Great Depression worsens, you don't want to be dependent on the government (or anyone else) for your well-being.
You need to take matters into your own hands.
That's why this next new benefit is so valuable…
Critical Warning #3:
Why The Majority Of Financial
Newsletters Are Worthless
Most newsletters fail to protect you in the most important way…
They show you how to prepare financially, and that's it.
But that's no longer enough…
There's no telling what might happen as America's next crisis unfolds.
You need to be ready for anything.
Think back to everything you've seen happen in the last 18 months…
There's been widespread rioting, looting, and destruction in cities across America…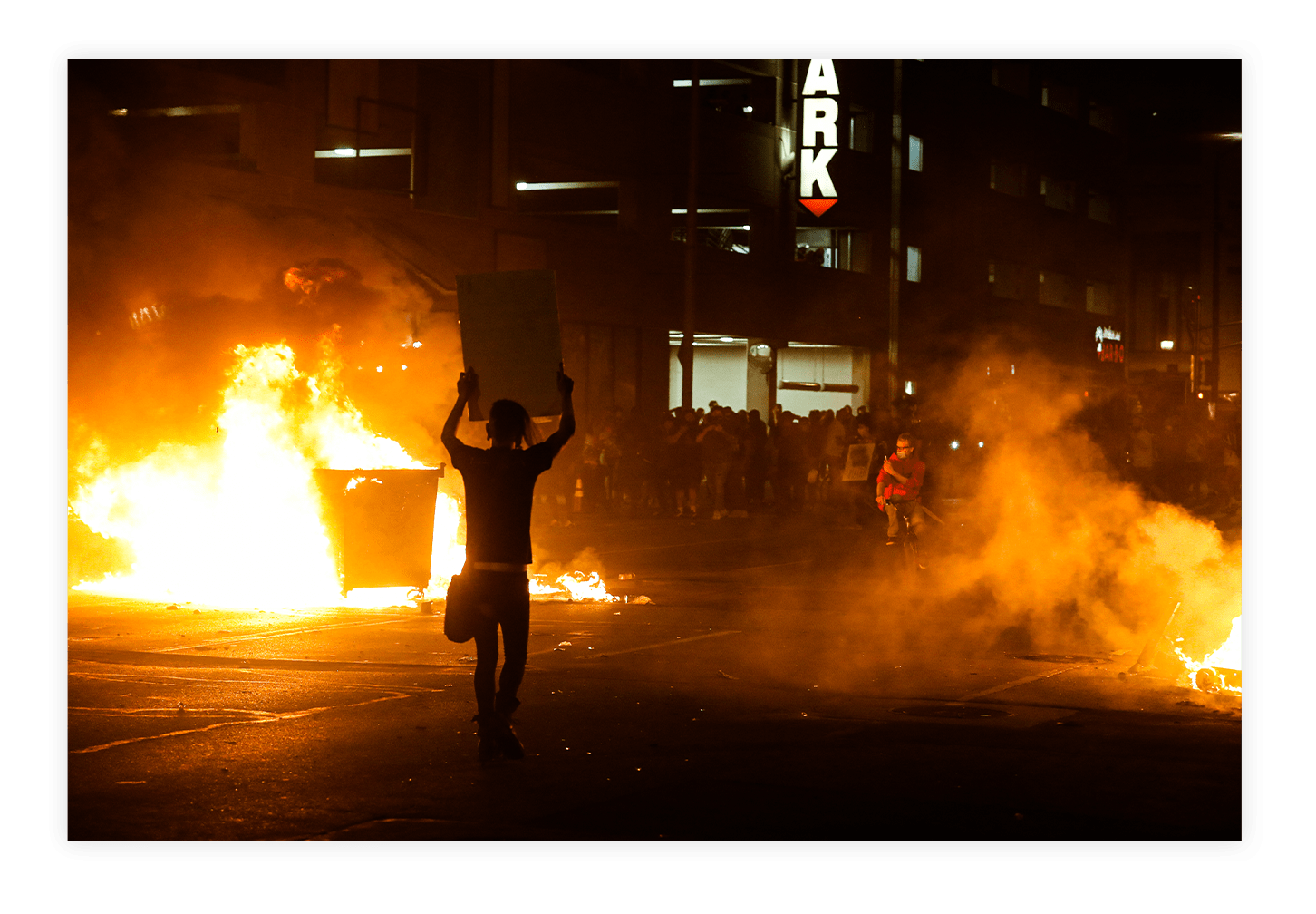 Nationwide food shortages…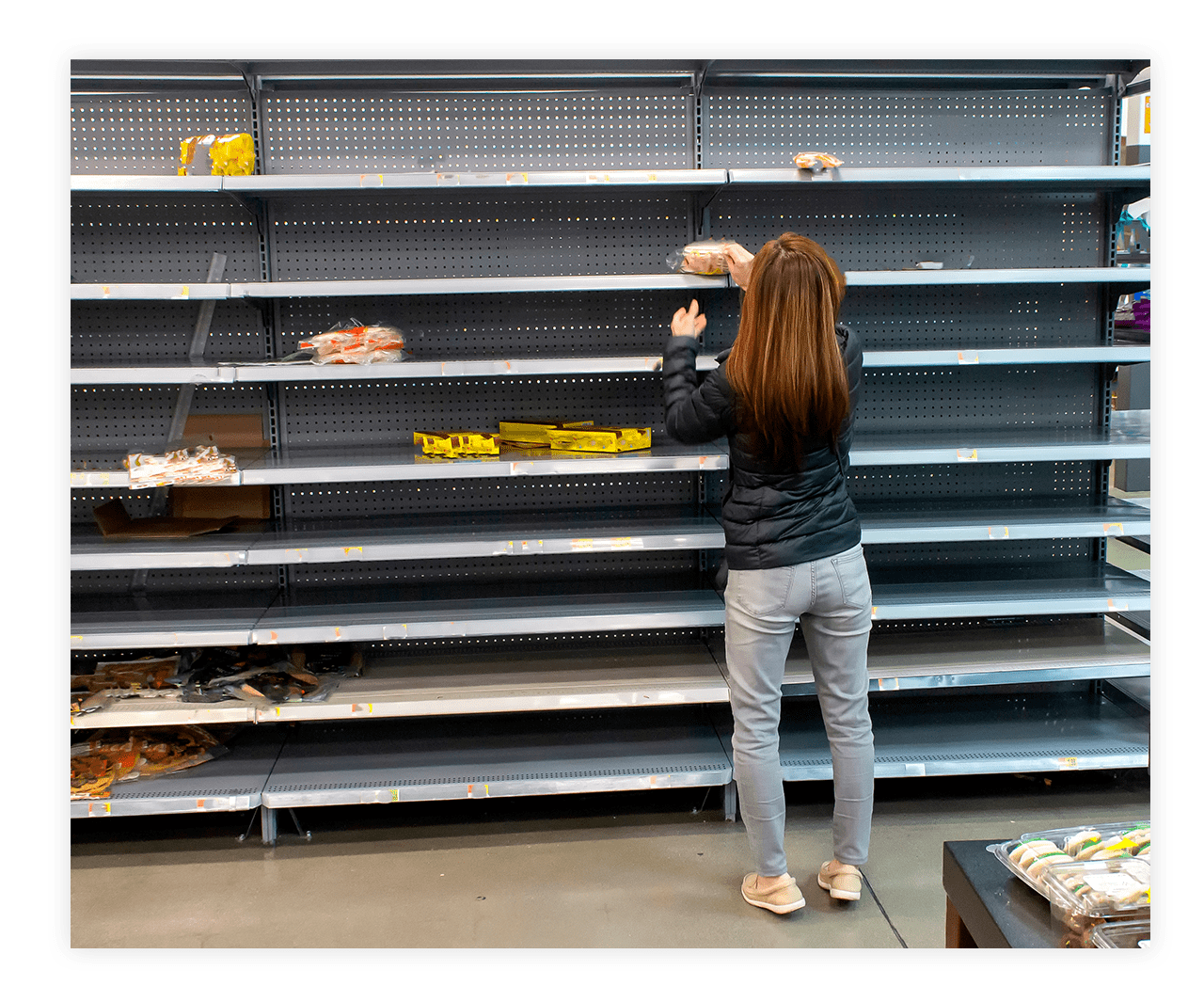 And mass power outages in the west…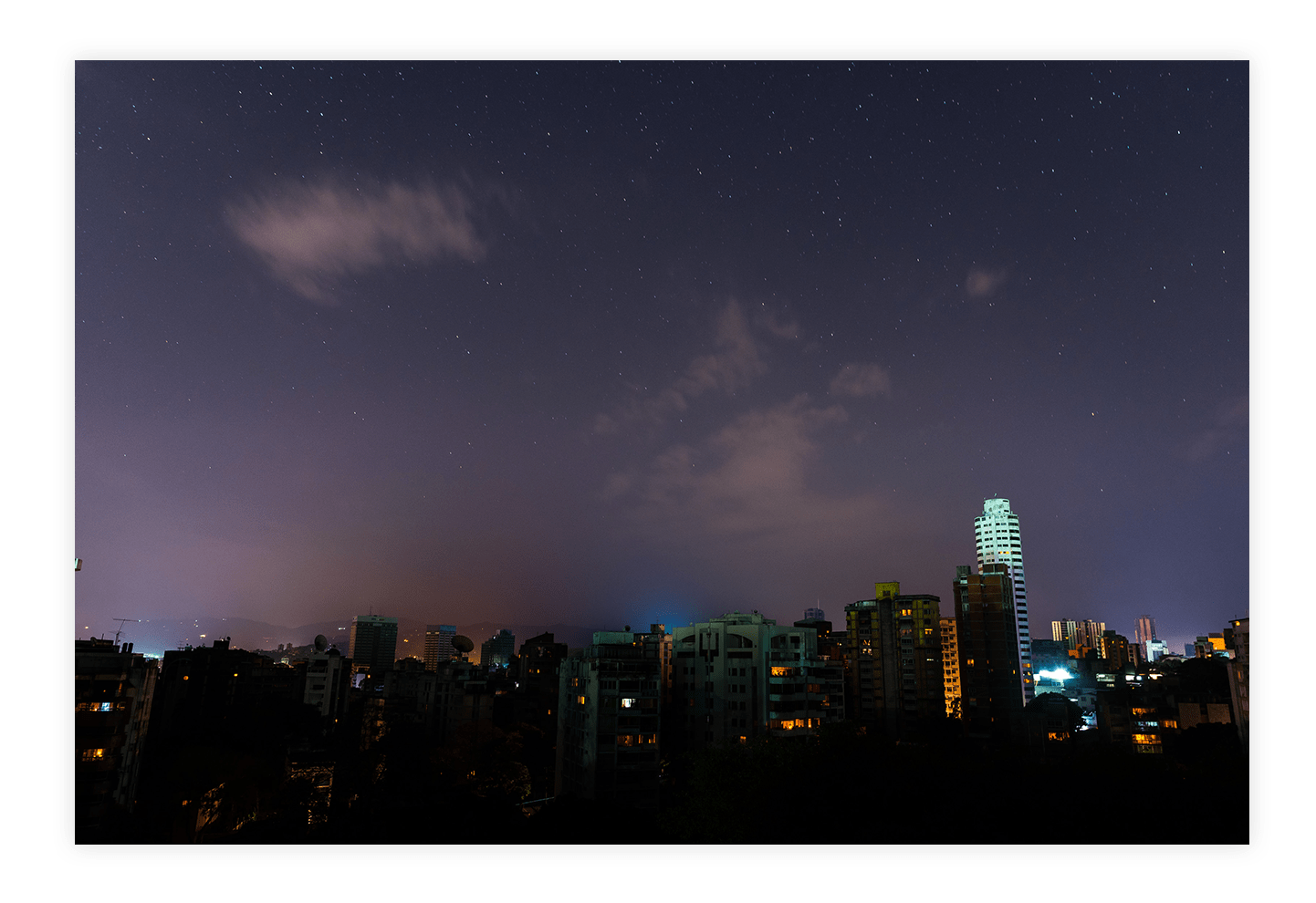 All of which seemed unthinkable in America only a few years ago.
And while I'm certainly not an alarmist or someone who thinks the world is coming to an end…
In the short term, I expect all of this to get worse.
As America's financial situation continues to slide into decline…
Rioting, looting, food shortages, power outages, and more could become the norm.
In fact, history shows that's all but guaranteed to happen.
Whenever a major economic crisis (like what we're about to experience) occurs, crime and civil unrest soars.
And you don't want to be caught in the middle of it.
No wonder powerful insiders are racing to buy up remote land, far from the coming chaos.
One recent headline, for example, reads "billionaires stockpiling land in case of epic crash."
But you don't need to buy land or do anything expensive or complicated to prepare…
In fact, there are simple secrets you can take advantage of, right from home…
… secrets designed to ensure you and your family are prepared for whatever happens.
Most people don't know about them…
But thanks to my years of experience in the U.S. intelligence community, I have the full know-how.
And that's what you'll get with this next new benefit I want to start sending you…
The Insider Secrets To Increasing Your Self-Reliance And Freedom
Every month, I want to send you little-known secrets to ensuring your safety in the coming years.
For example…
The #1 Item To Hoard Now. This critical item will run out in a matter of hours when crisis hits. And once it's gone, you won't find it anywhere. Even worse, everyone will need it. Now is the time to stock up.
This $8.49 Amazon Purchase Could Deter Any Threat. It's completely legal in all 50 states. I recommend buying one for all of your family members to carry.
5 Years Of Drinking Water – For Just $19! The average person uses about 100 gallons of water per day. That's works out to over 180,000 gallons in 5 years. But I'll show you how to secure a 5 year supply of drinking water for just $19. You won't even have to worry about finding space to store it.
You'll find all of this and more in this new benefit called Crisis Survival Insider.
From key items you need to stock up on now to little-known self-defense tactics…
Each month I'll show you steps you can take to become more self-reliant.
And the best part is…
In just a moment you'll have the chance to claim immediate access to all of these new benefits.
Introducing Strategic Intelligence PRO
The three new benefits I just mentioned…
Real Money Alert…
Crash Alert Monthly…
Crisis Survival Insider…
Are all part of an exclusive level of service I'm calling Strategic Intelligence PRO.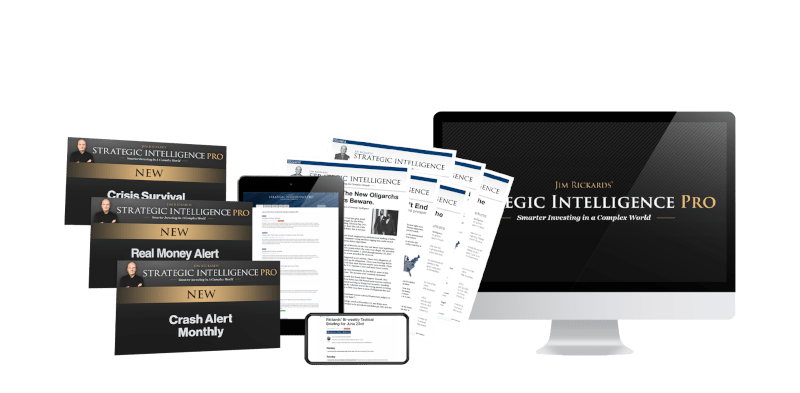 Your Upgrade Includes…
Starting right away today I want to upgrade your Strategic Intelligence subscription from the basic level — where you are now — to the new pro level of service.
Here's a quick rundown of what you're currently receiving from Strategic Intelligence…
And the benefits that come with this new level of service:
| Strategic Intelligence PRO Benefits: | Basic | PRO |
| --- | --- | --- |
| NEW! Real Money Alert | | |
| NEW! Crash Alert Monthly | | |
| NEW! Crisis Survival Insider | | |
| NEW! Free Goldback | | |
| Monthly Live Intelligence Briefings | | |
| Monthly Strategic Intelligence Issues | | |
| Weekly Five Links | | |
Of course, you're more than welcome to stay at the Basic subscription level you're currently at…
But I'm not sure why you'd choose to forfeit this upgrade when you can claim it today through this special offer.
This Pro level is designed to maximize the profit potential you currently receive from me.
Once again, the 2 levels of Strategic Intelligence are…
Level 1: Basic
This is the most basic subscription level to Strategic Intelligence, which provides you access to my research and recommendations.
It includes my monthly newsletter, model portfolio, and access to my special reports.
The Basic subscription level is what you currently receive.
Level 2: PRO
My Strategic Intelligence PRO level includes everything you already get with your Basic subscription…
Plus 3 very valuable new benefits:
Real Money Alert…
Crash Alert Monthly…
Crisis Survival Insider…
Right now, your subscription is at the Basic level…
Meaning you're only receiving a small part of the potential that my work could be delivering you.
But don't worry…
As I mentioned, because you're a current reader…
I've arranged a way for you to upgrade your subscription all at no additional cost to you.
To activate this upgrade, I simply ask that you renew your current subscription at the regular, Basic-level price of just $99.
After you renew your subscription, you will automatically be bumped up to the PRO level… for FREE.
Even better…
Taking this action will upgrade you to the PRO level for whatever time is remaining on your current subscription…
PLUS another full year.
In other words, if you have four months remaining on your current subscription right now…
By taking this one simple step today…
You'll receive Strategic Intelligence PRO for those next four months, plus another 12 months — one full year.
That's a total of 16 months… for the regular published price of the basic level — just $99.
And…
If (and only if) you decide you want to continue with your PRO level subscription, you won't pay $495 a year…
You'll be billed at the same special, basic-level rate of just $99.
That's 80% savings… every year!
To me, it's a no-brainer.
But you can decide for yourself, of course.
Here's How To Get Started
To claim your upgrade, simply click on the "Upgrade Now" button below…
You'll be taken to another page where you can renew your subscription at the Basic pricing of just $99.
As soon as you do, this upgrade will automatically be applied to your subscription…
And you'll get instant access to all of the new benefits I've told you about today.
That way, you can get started immediately.
But once again, this upgrade offer is only available until June 7.
To avoid paying $495 to access this PRO level — like folks will soon pay in the future — just click below to renew your subscription now… and you'll automatically receive your FREE upgrade.
Sincerely,

Jim Rickards
Editor, Strategic Intelligence PRO
September 2022
You Can Review Your Order Before it's Final
P.S. As a bonus for responding today, I'll make your decision to try out this upgrade even easier…
When you upgrade today, not only will I bump you from the BASIC level of service to the PRO level (a $495 value), but I'll also give you an entire 6 months to try it out.
Here's how it works…
Take a full 6 months to try out this upgraded PRO level.
And if, at any point during those 6 months, for any reason, you decide this upgrade isn't for you…
Simply call my team and let them know. They'll issue a full, no-questions-asked refund on your $99 renewal fee.
This offer is the best I can possibly make it…
And if you miss out, you may have to pay $495 later — like everyone else.
Don't waste any time. Just click below to claim your upgrade now.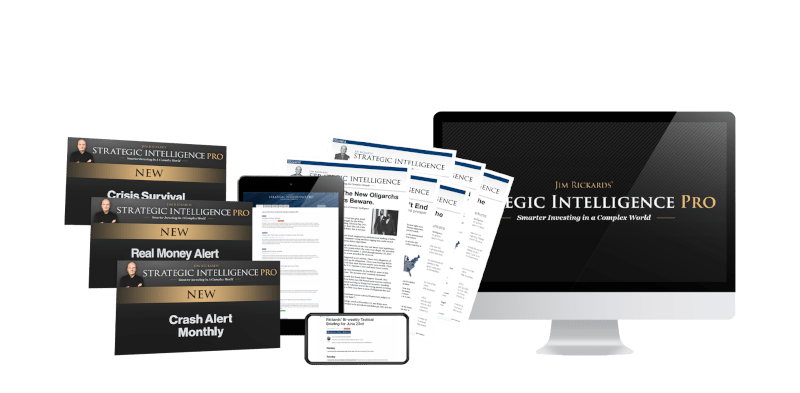 SUBSCRIBE NOW
You Can Review Your Order Before it's Final
© 2023 Paradigm Press, LLC | 808 St. Paul St., Baltimore, MD 21202, United States of America | Privacy Policy | Terms and Conditions | Do Not Sell My Info. All rights reserved. No part of this report may be reproduced or placed on any electronic medium without written permission from the publisher. Information contained herein is obtained from sources believed to be reliable, but its accuracy cannot be guaranteed. ‌